The cars used are typically, Welly, Motomax and First Response. 1/26 and 1/24 scale are about 7.5 inches long by 2.5 inches high and 2.5 inches wide. . The doors open, the hood opens and the trunk.

The 1/8 scale are about 11.5 inches long by 4" inches wide.

The pricing on these customized cars is $99 ( 1/26 or 10/24 scale). The pricing on 1/18 scale is $135.

Police car graphics are very time consuming to make-typically 4- 6 hours or more..

If you already have the diecast cars we can make the decals for them from photos of the real police cars you want to duplicate and you can apply them yourself.

Below are photos of some of the cars and decals we have done.
Diecast and Decals
Custom Made Die Cast Police Cars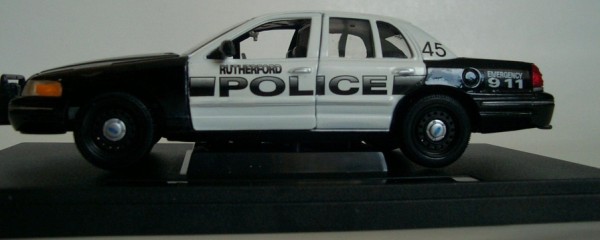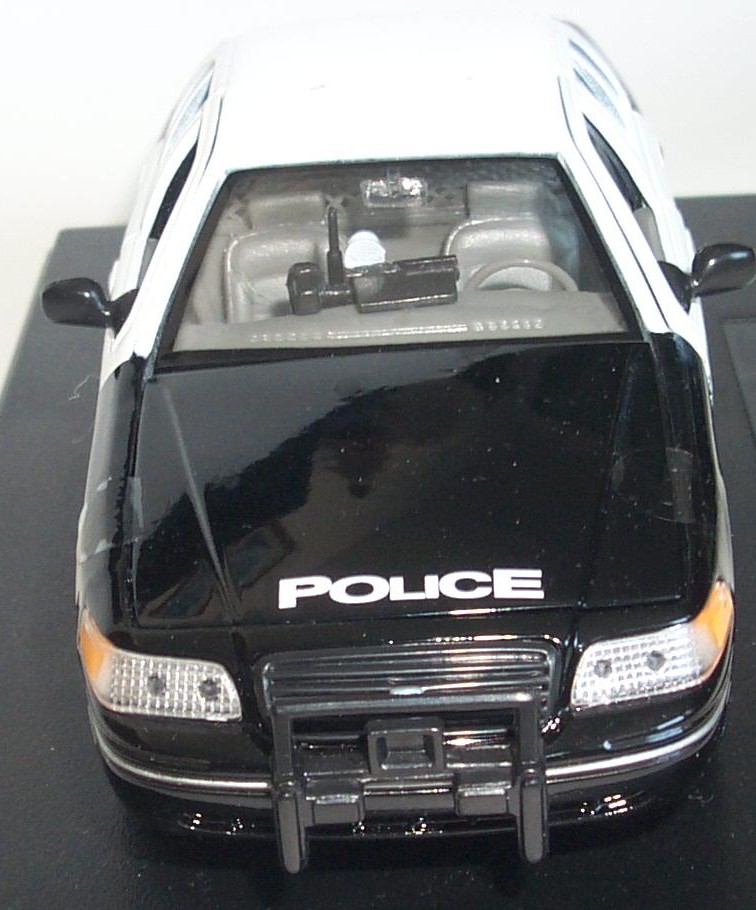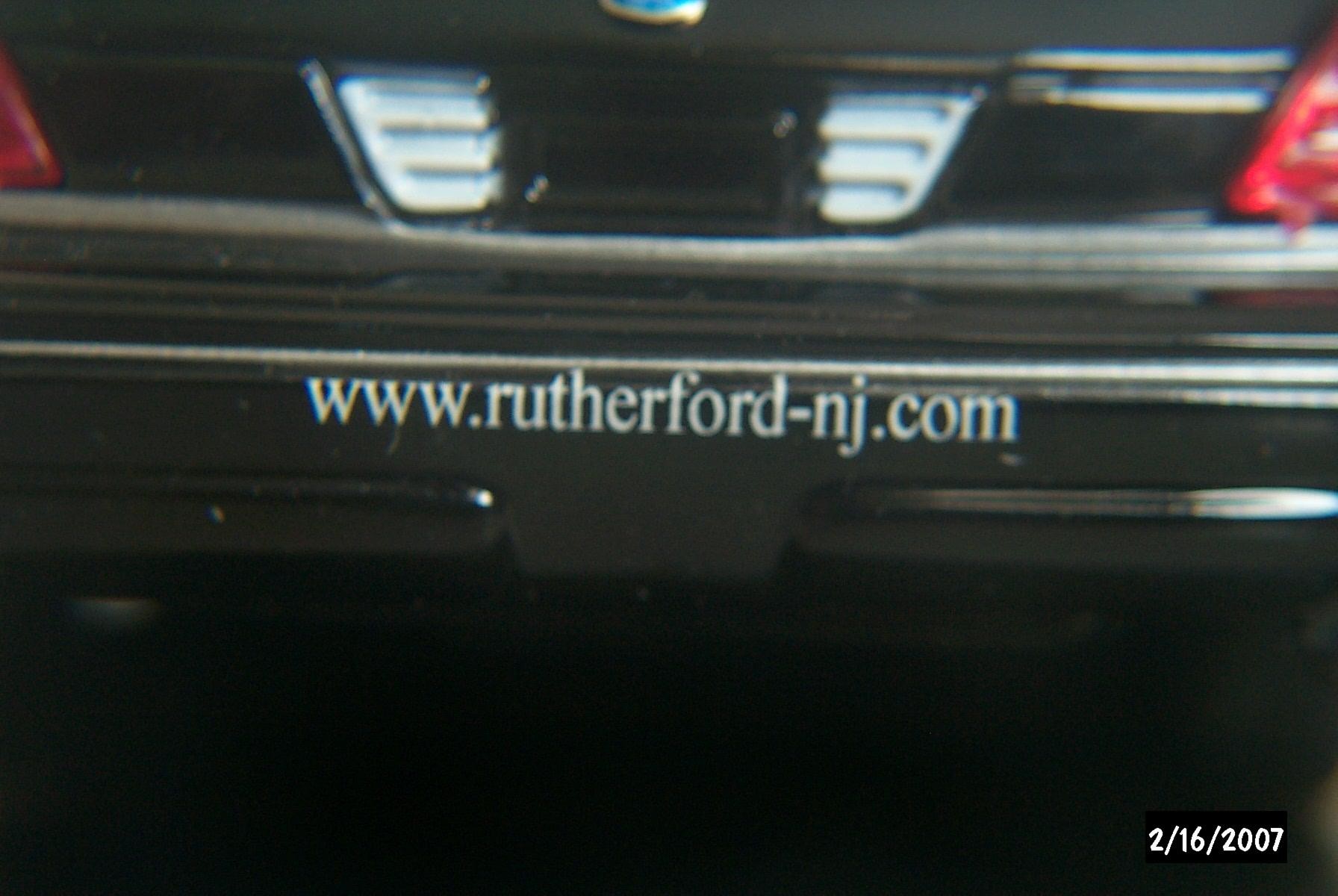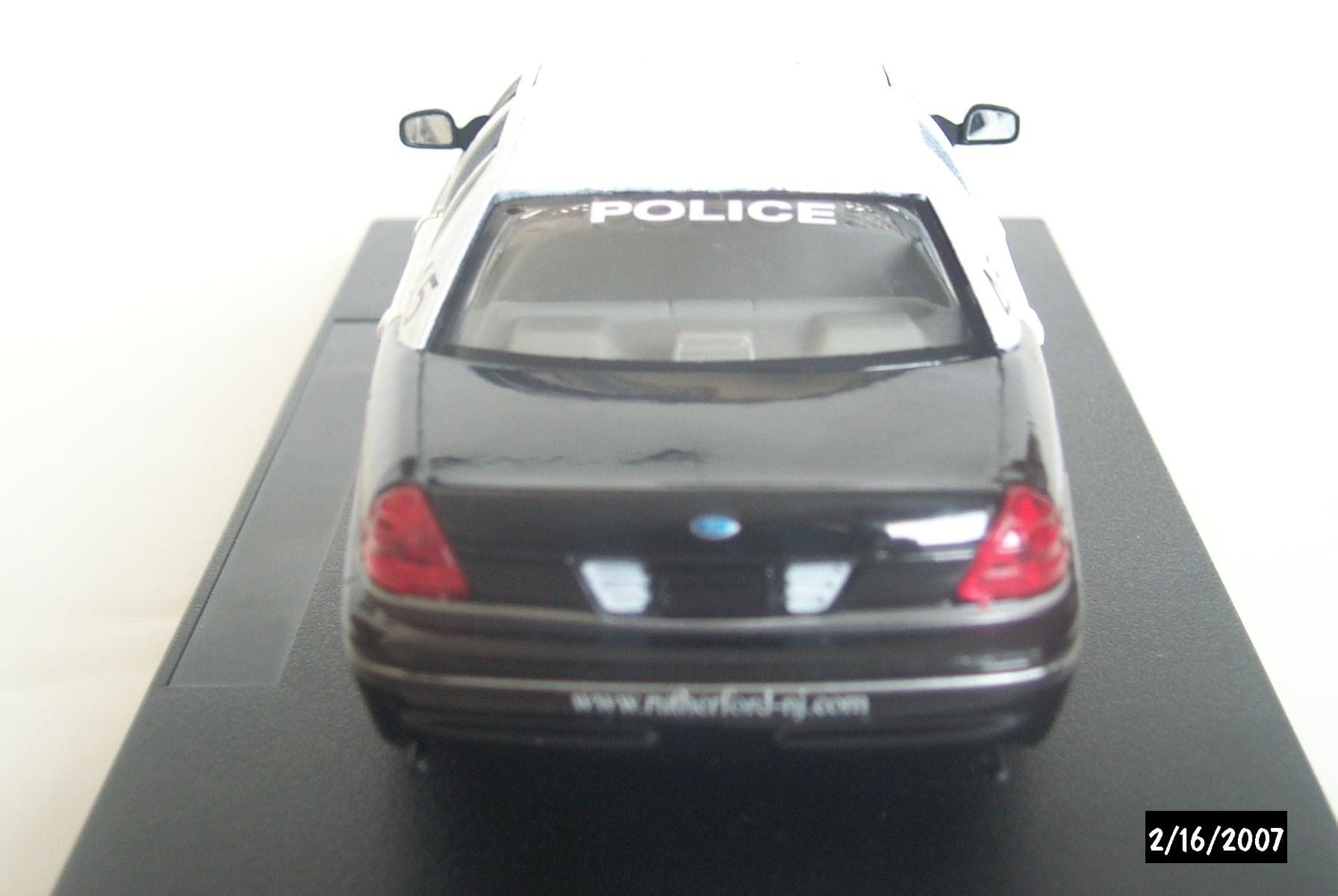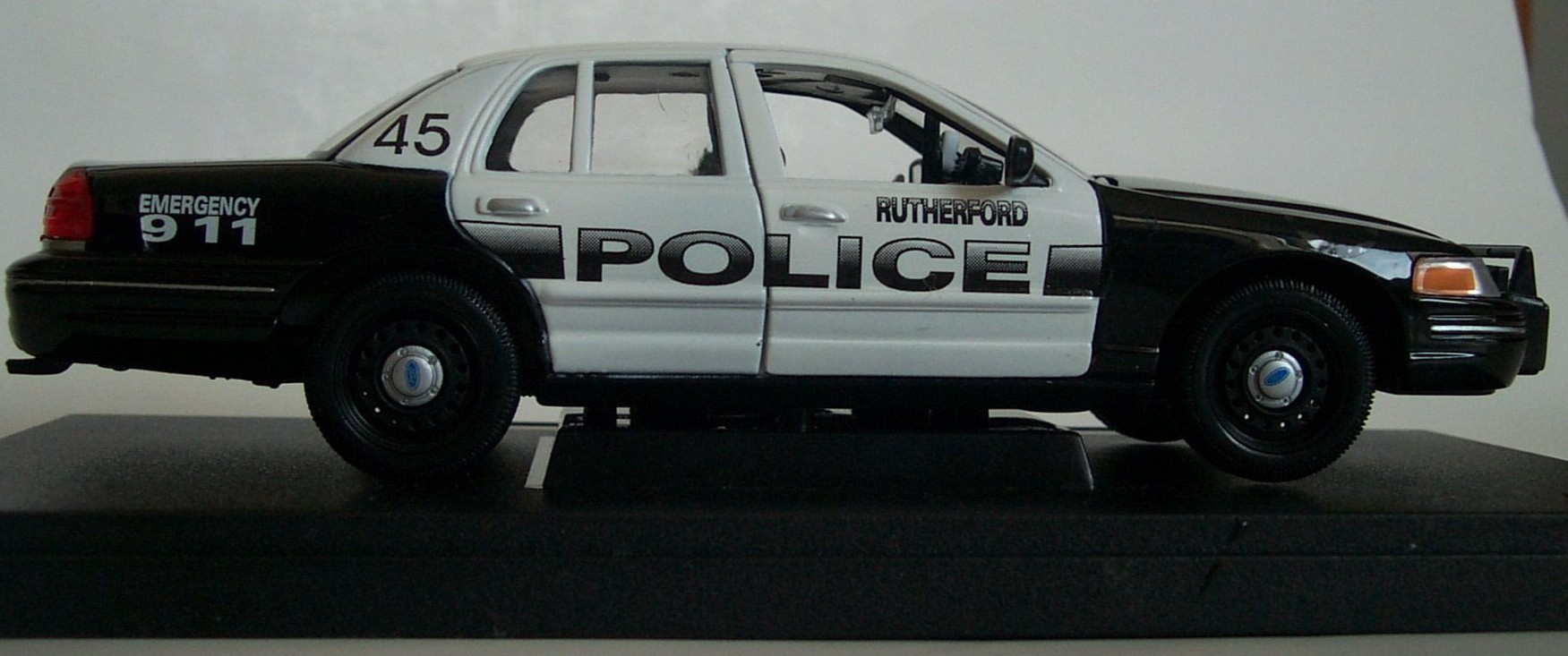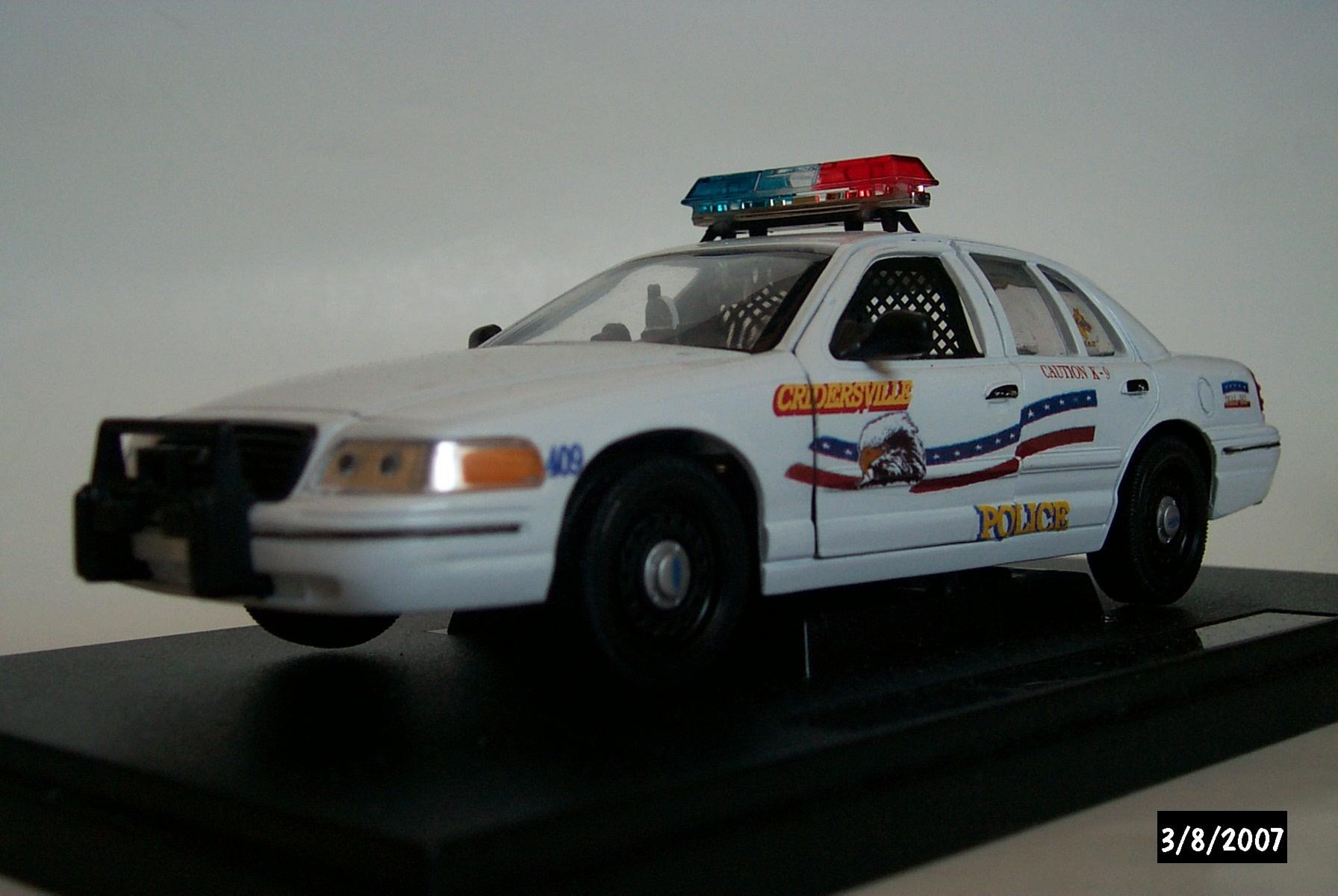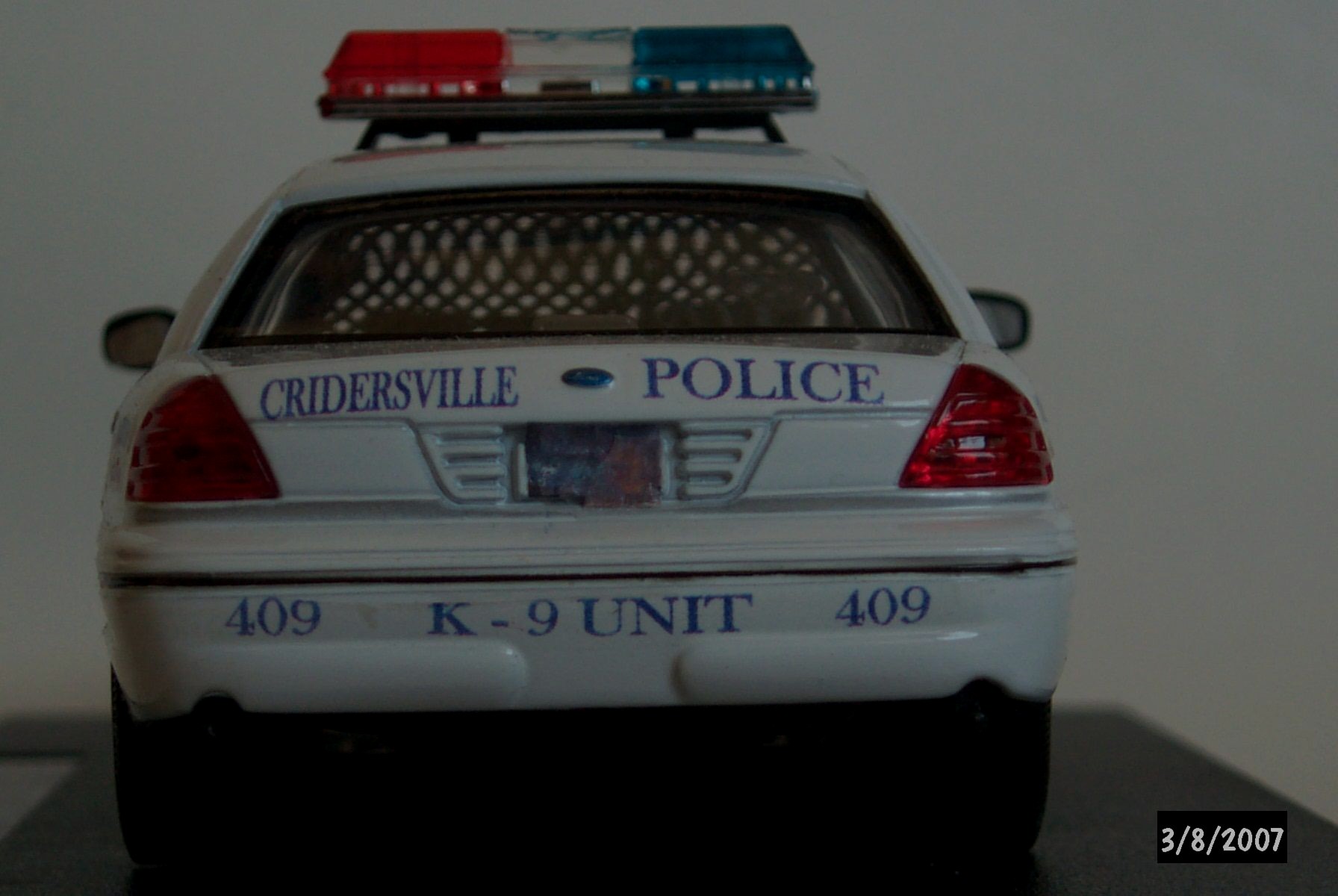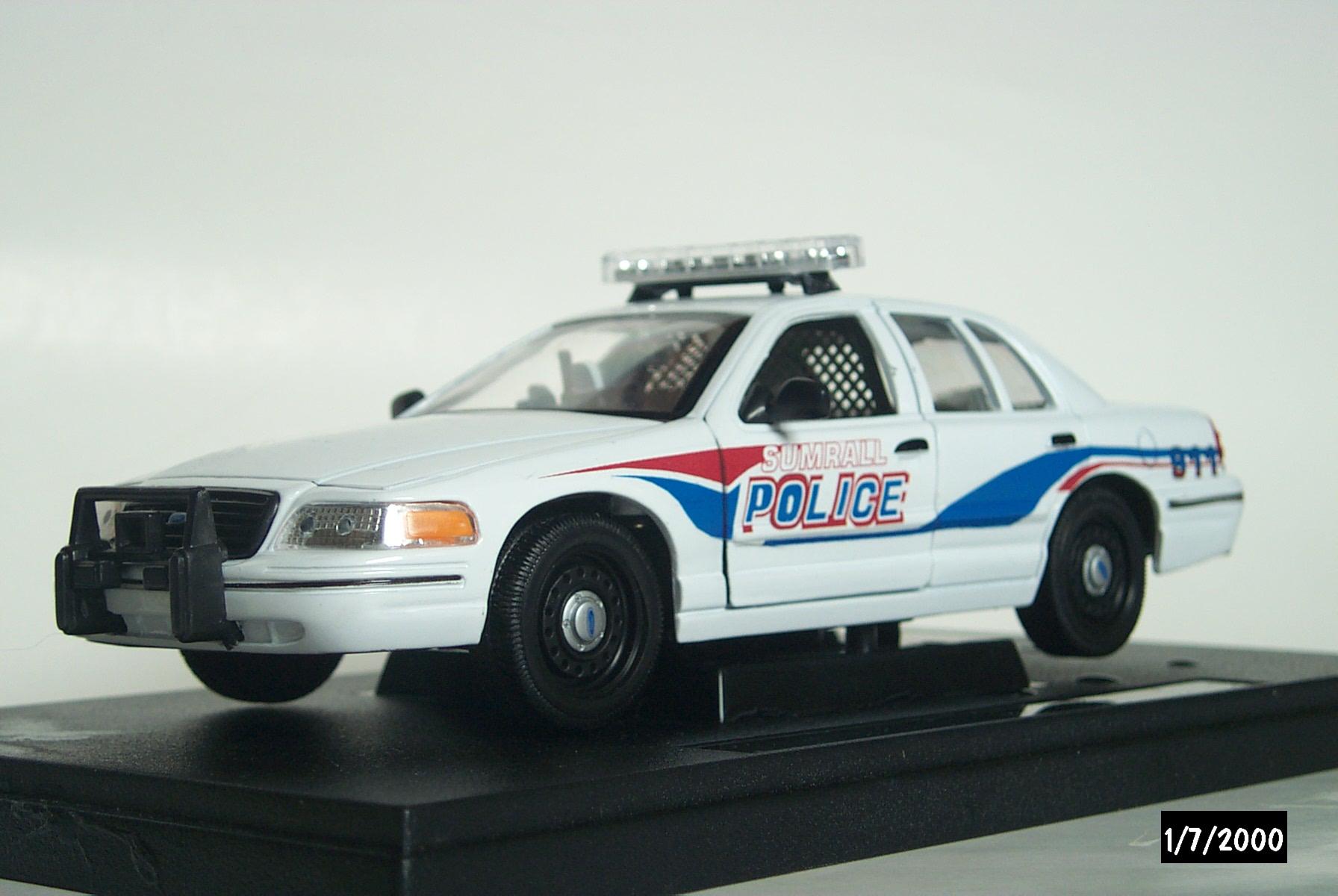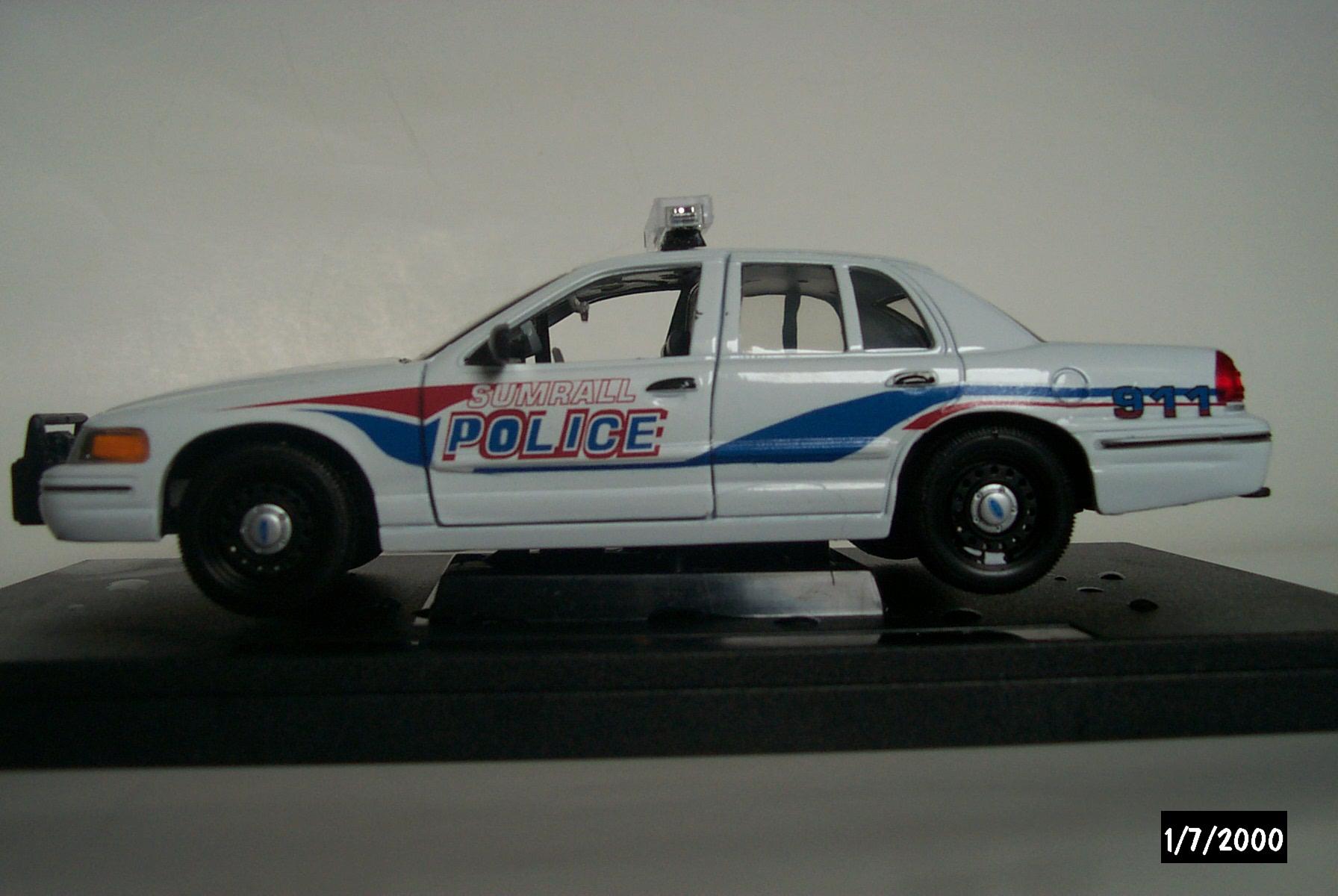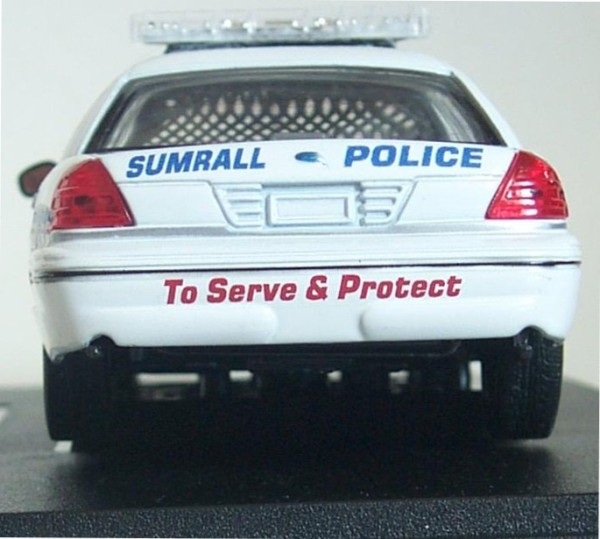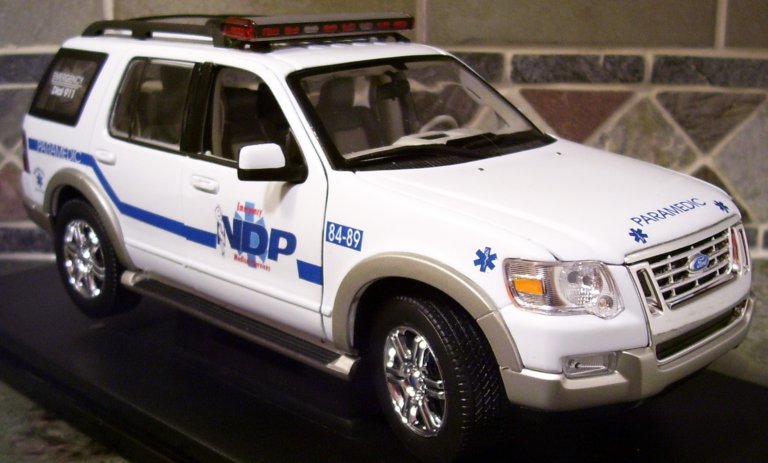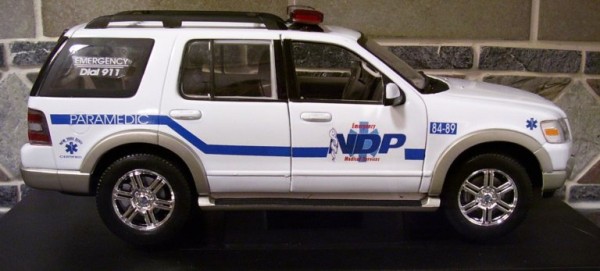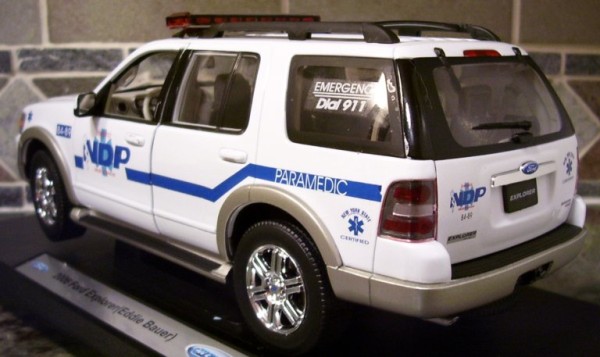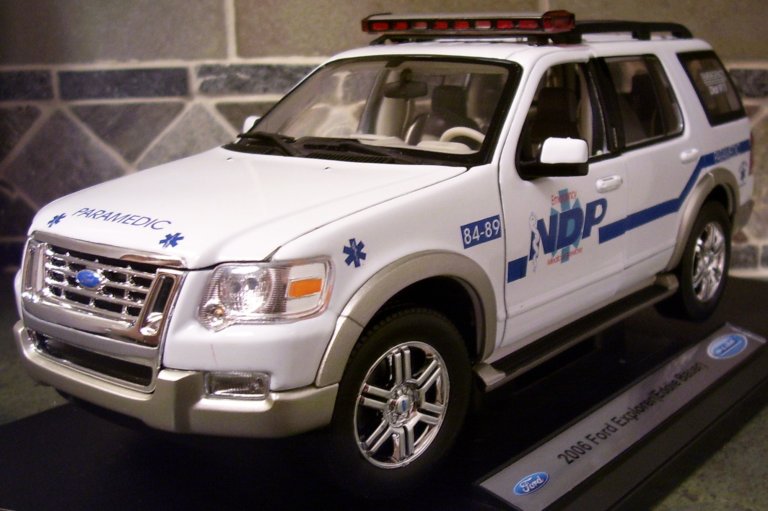 The Duchess County Sheriff car and the NPD Paramedic Rescue shown below were made by Joseph Gueirro of Nashua, NH.
The decals were designed made by us (Diecast and Decals) for his projects.

This model police car of the Sumrall, Mississippi PD is being used as a wedding cake topper for an officer's wedding in Sept 07-a rather unique use!
The Rutherford and East Rutherford NJ PD cars are produced by Fred Lyons of Rutherford NJ. He has a micro business specializing in local police departments and is swamped with orders.
Decals are designed and produced by us here at Diecast and Decals.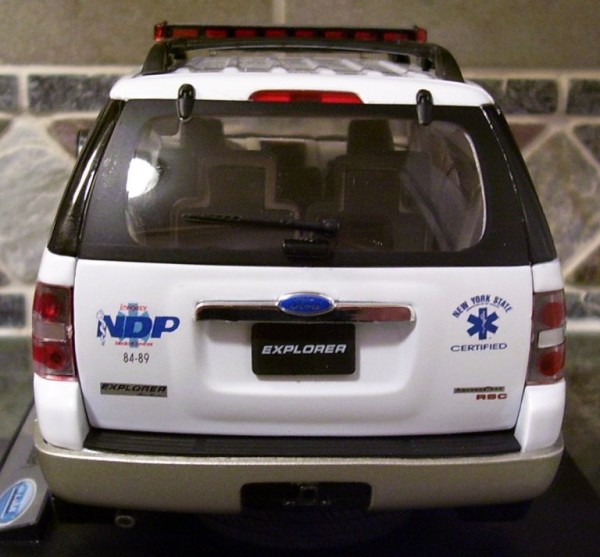 This Cridersville police car is a diecast model of Chief John Drake's car and even has the pic of Max his dog in the rear quarter side window and on the license plate like the real thing!
Copyright www.diecastanddecals.com Custom Decals|First Gear|Trucks | Customized |Die Cast | Die Cast Trucks |Die Cast Cars|Fire Trucks |Funeral Coach |Hearse | Police Car|Code 3

These cars were made by Deputy Tommy Cash, Rex, Ga. and Officer Anthony Lumpkin, Jonesboro, Ga.

Custom made by us for Jackie Carlson, Jacksonville, FL. It was given to him at his retirement on Sept 7, 2007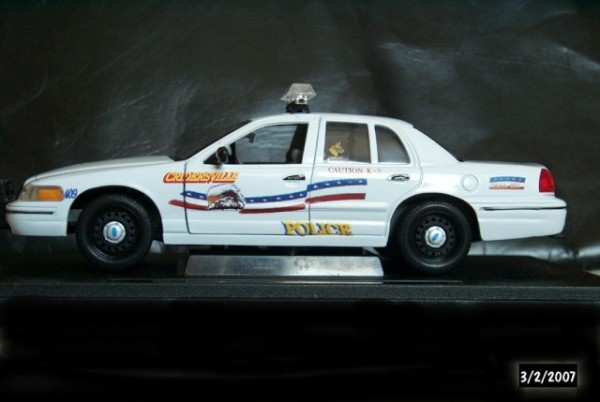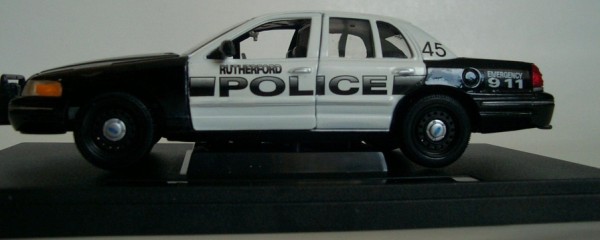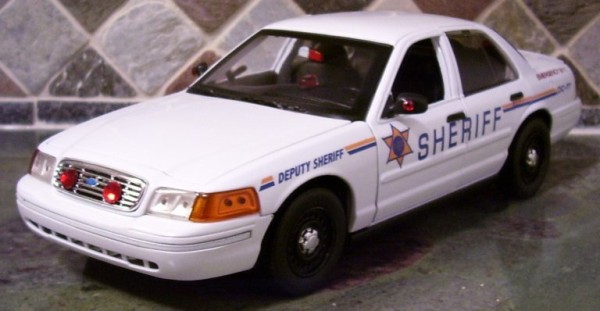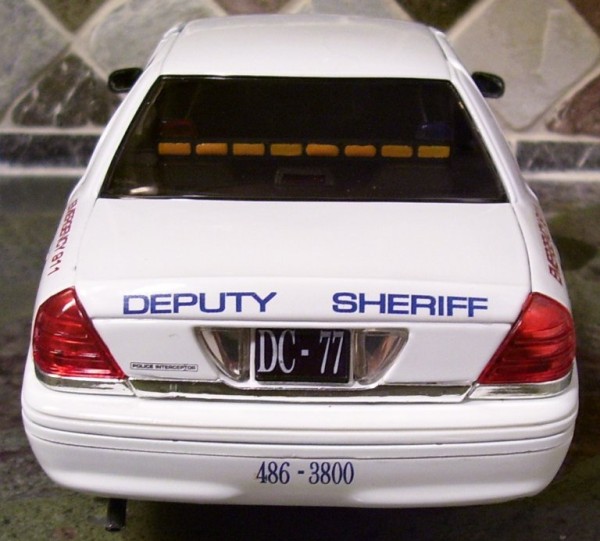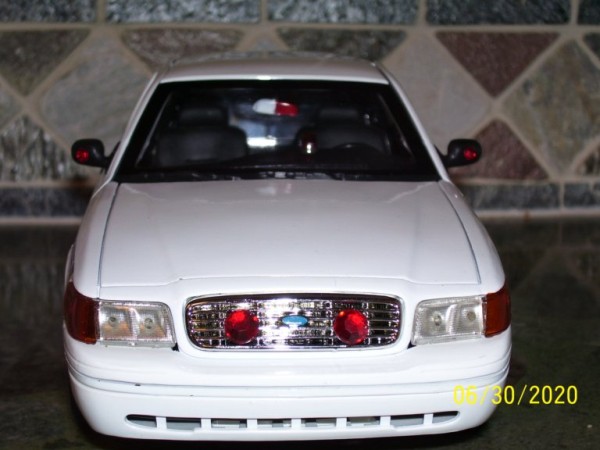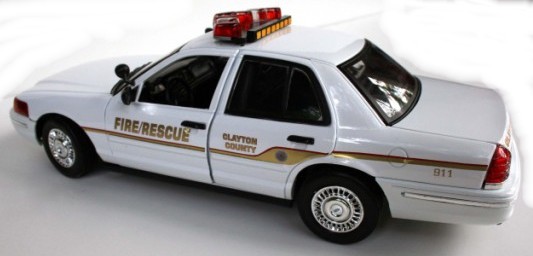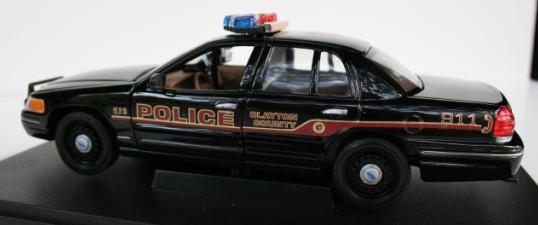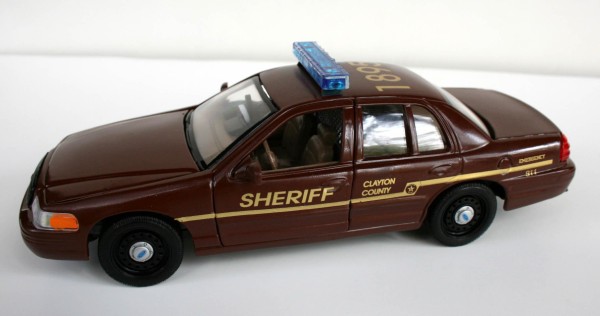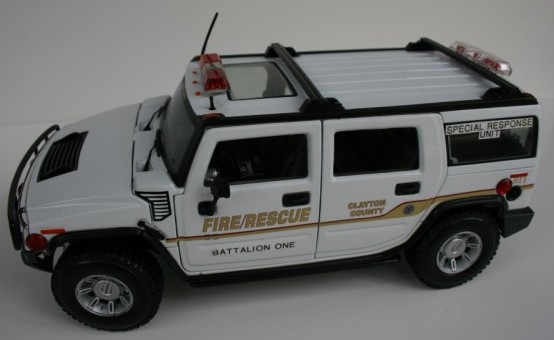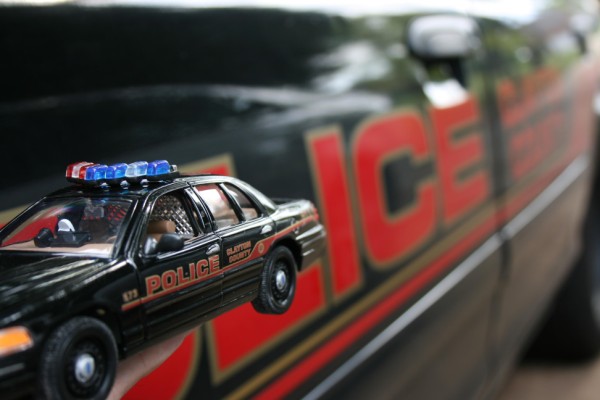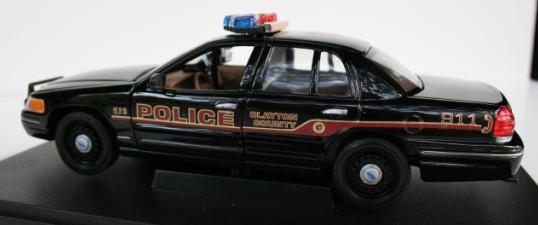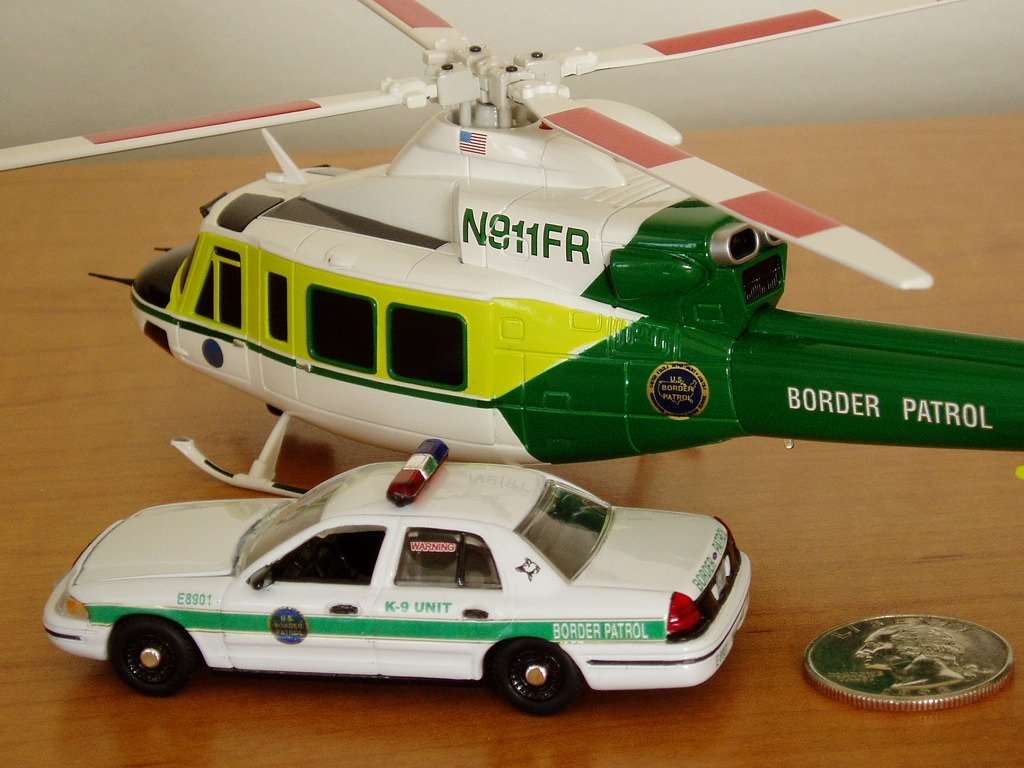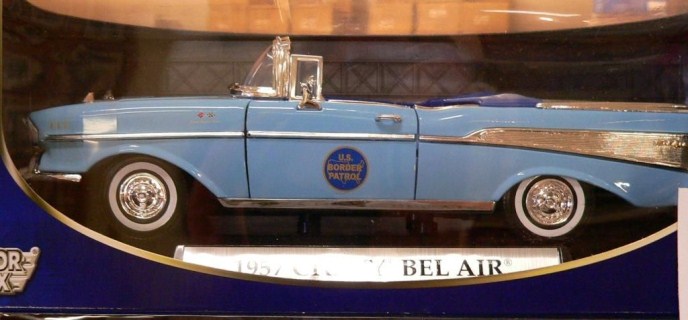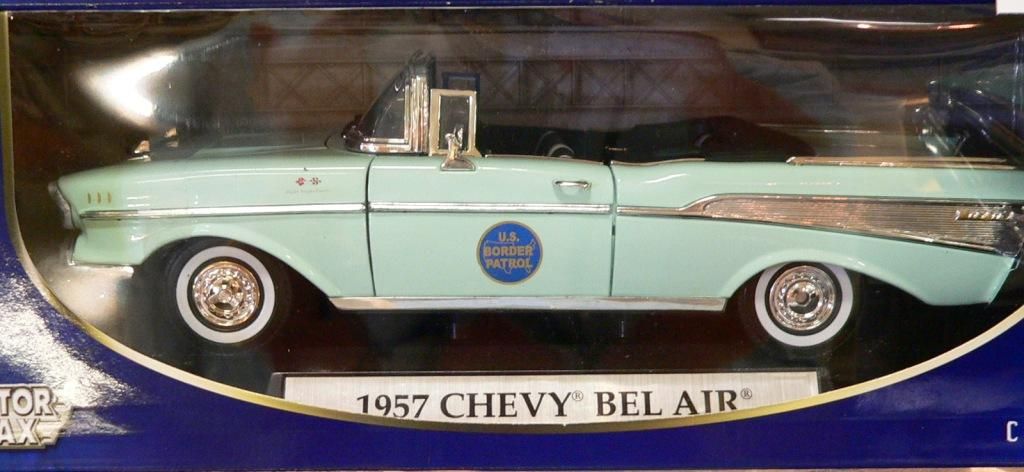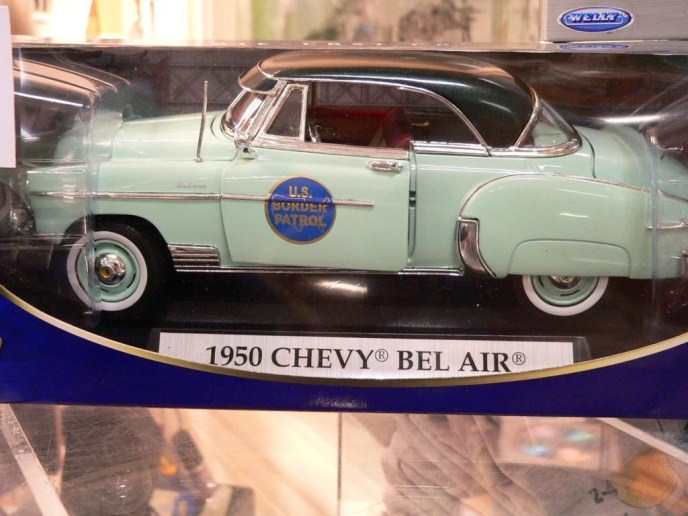 These Border Patrol vehicles can purchased from the Border Patrol Museum in El Paso, Tx.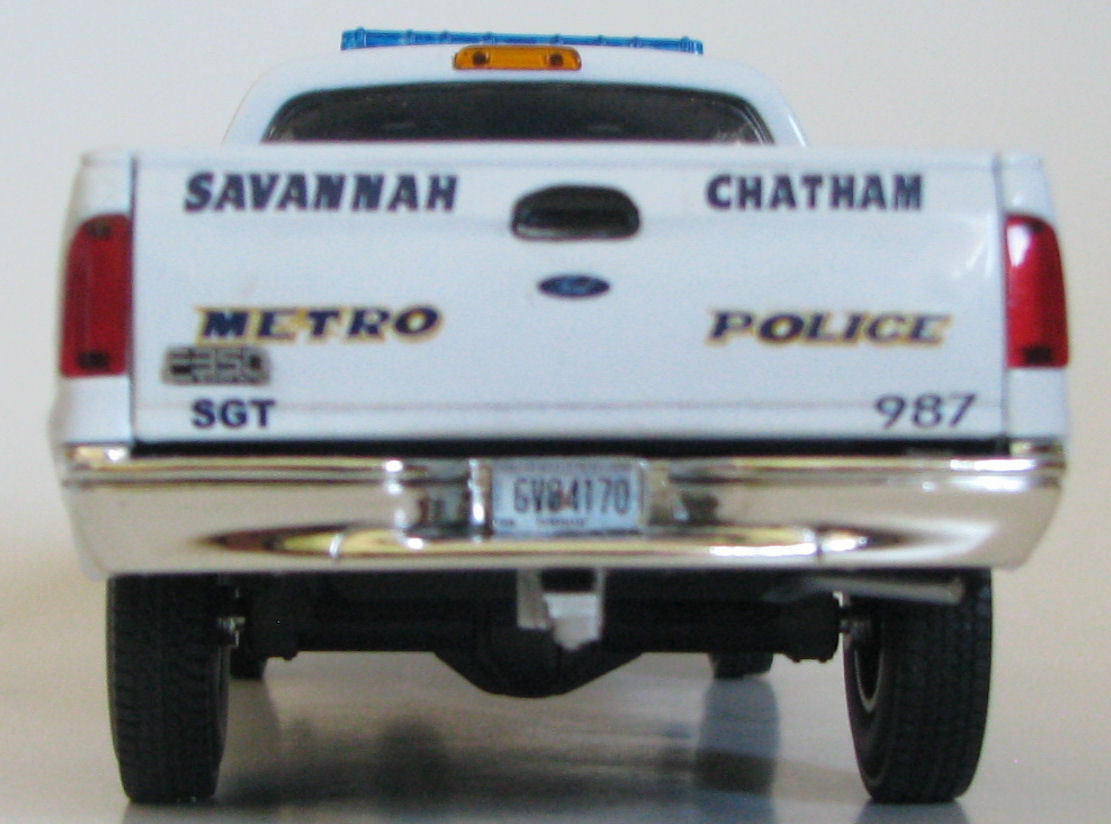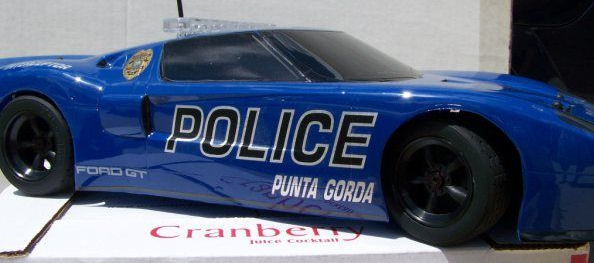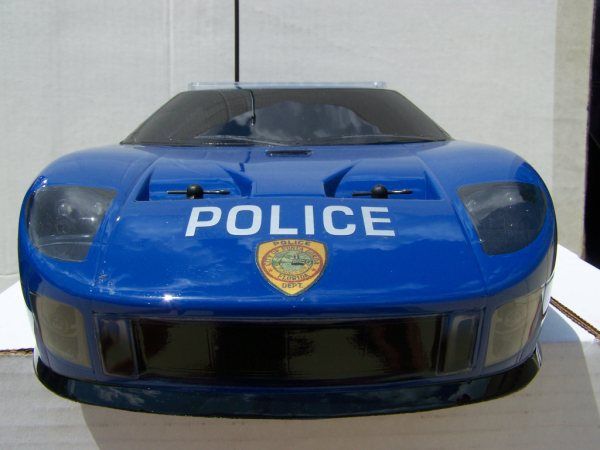 1/10 scale remote control made by Trevor Pierson, Punta Gorda, Florida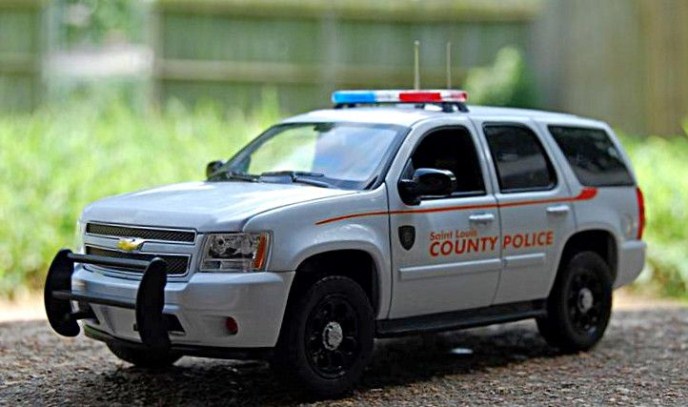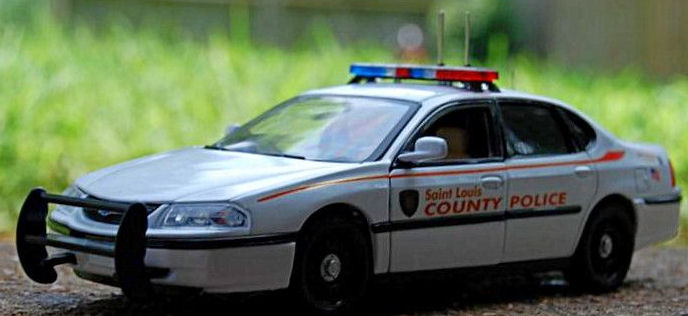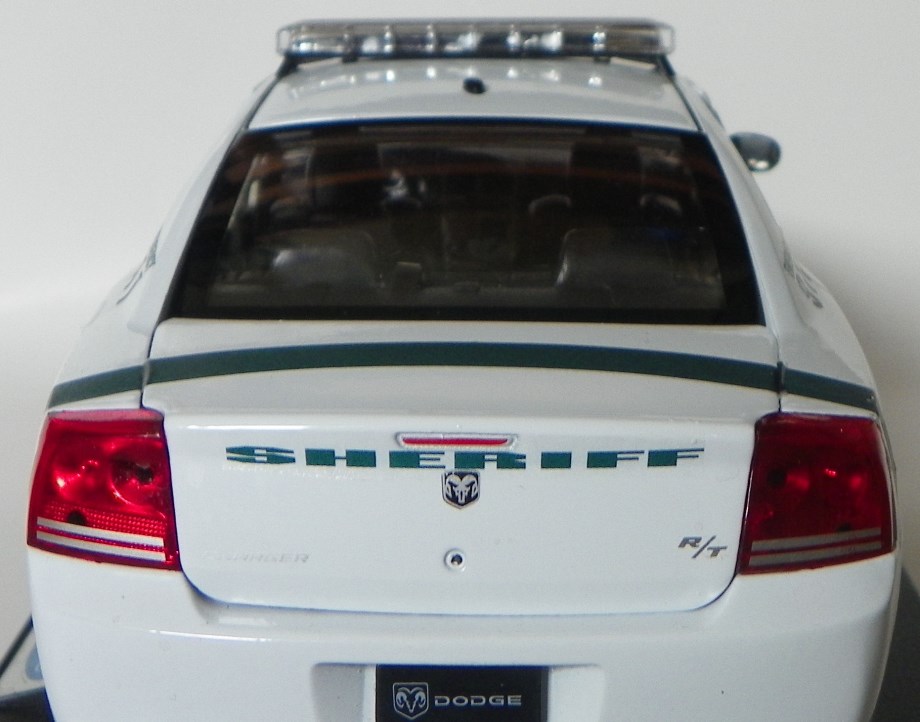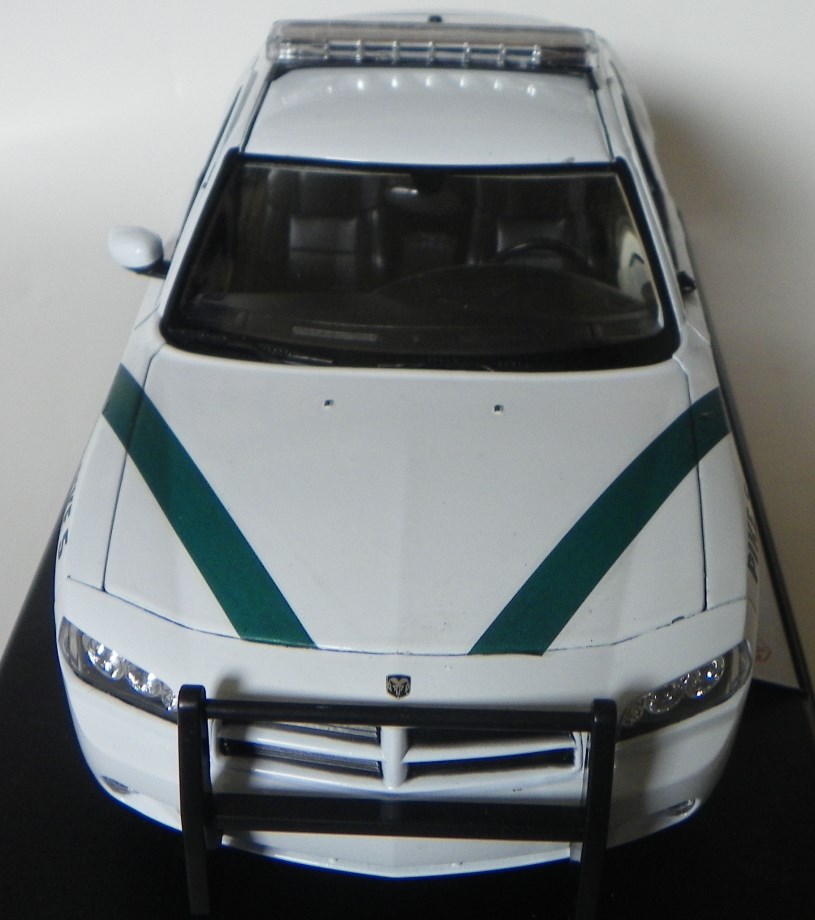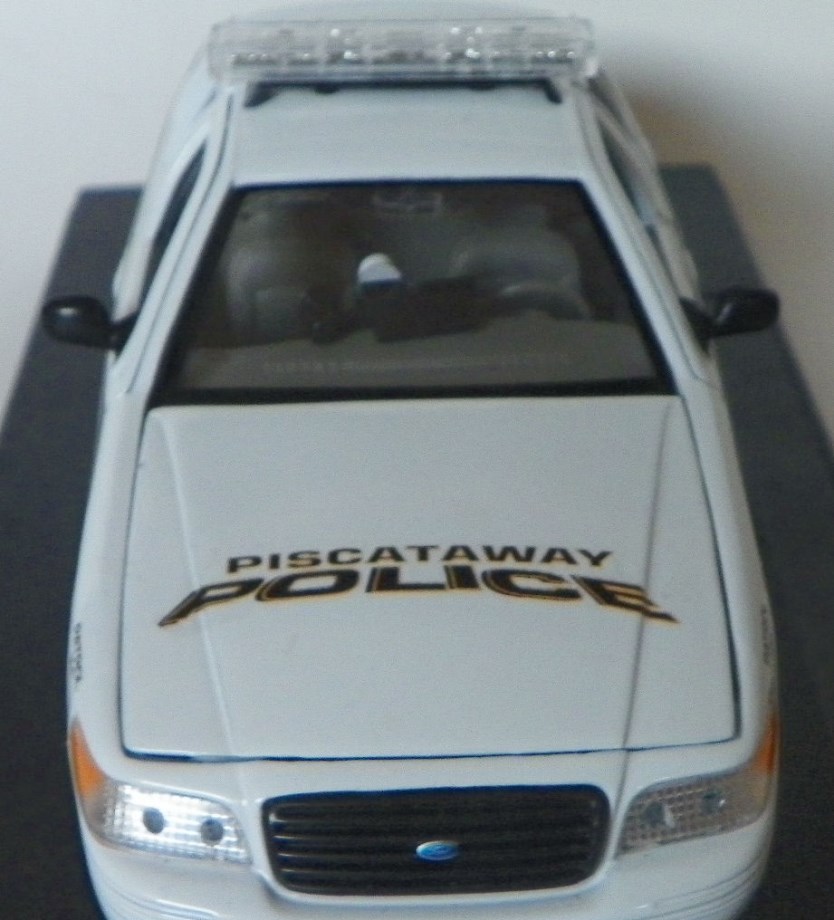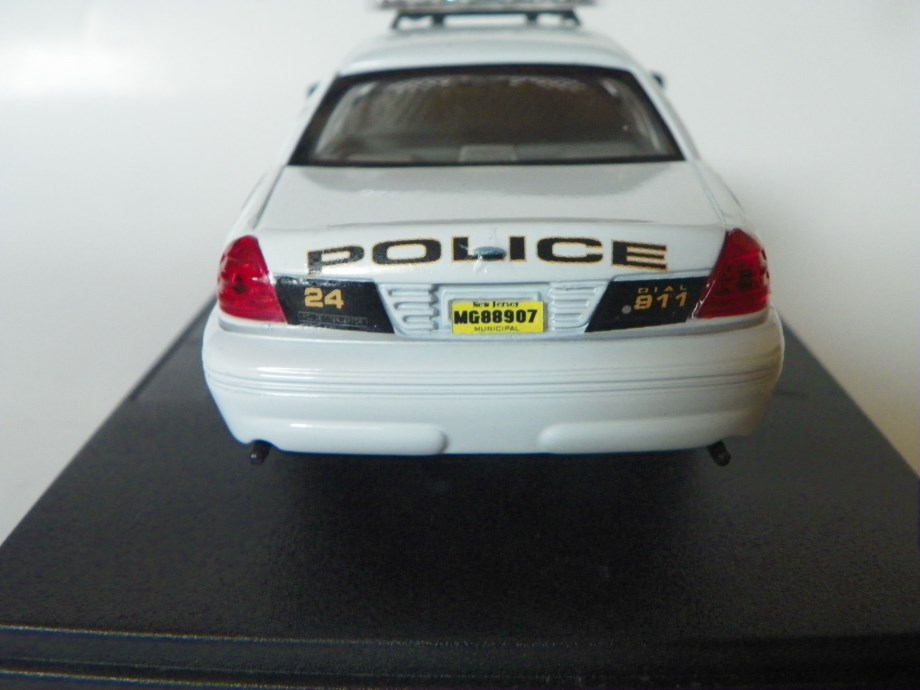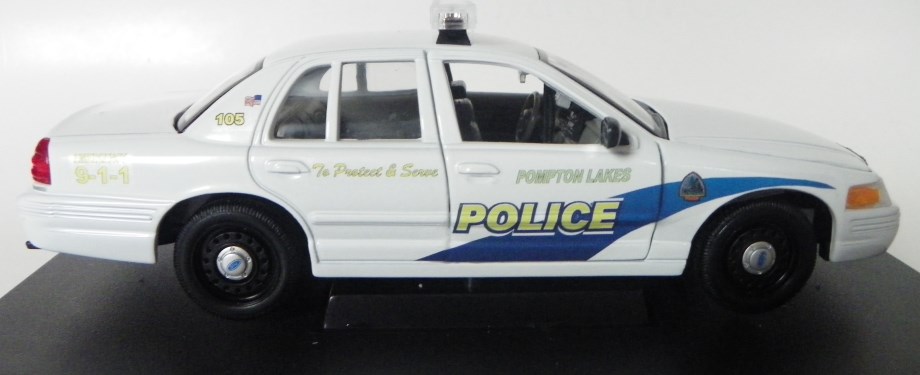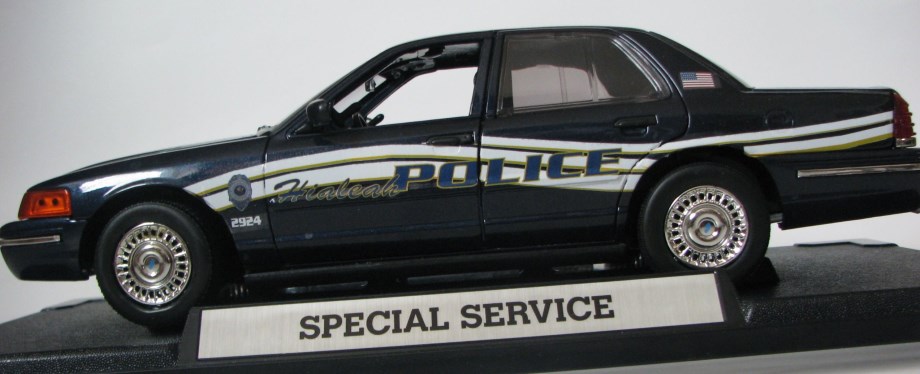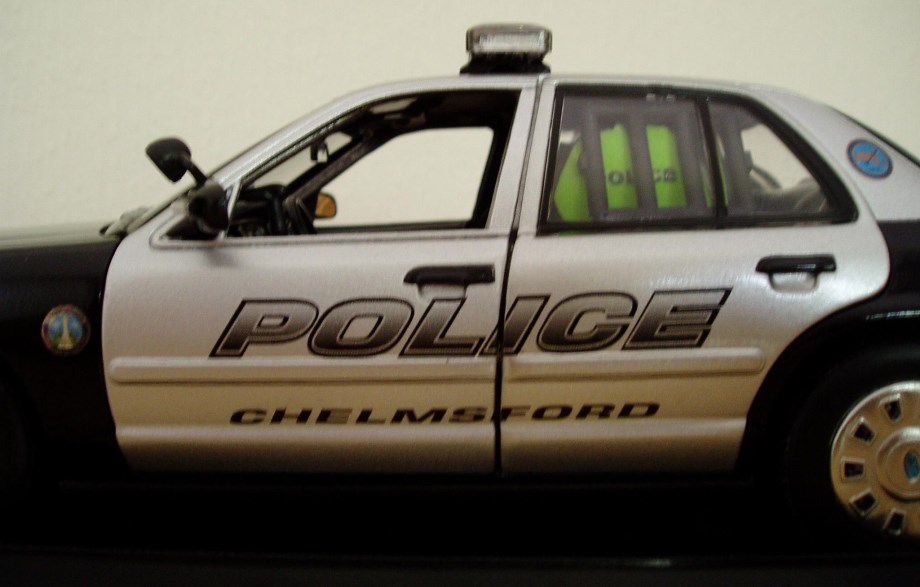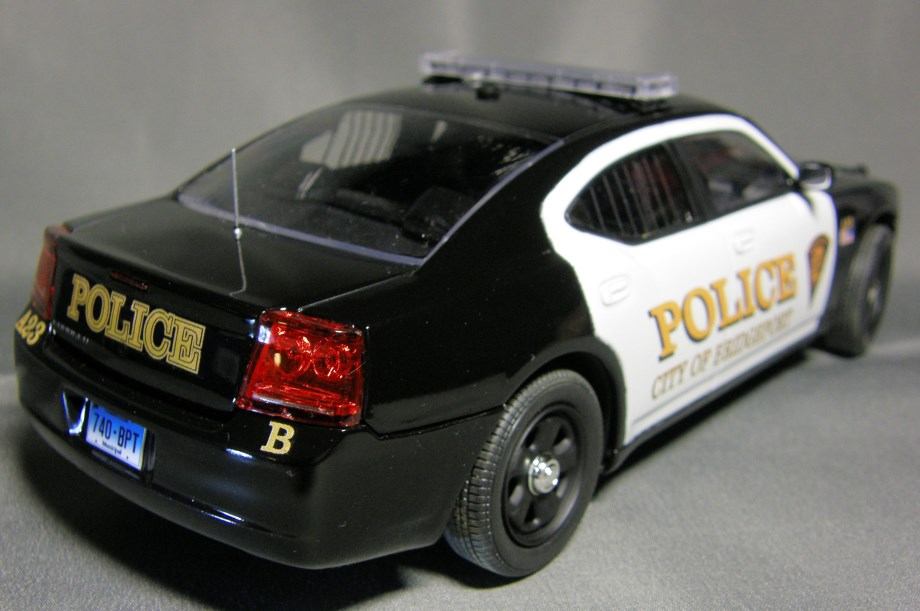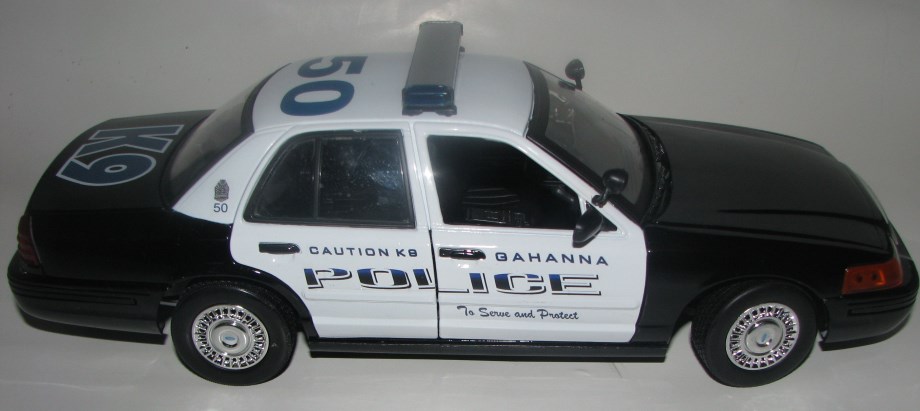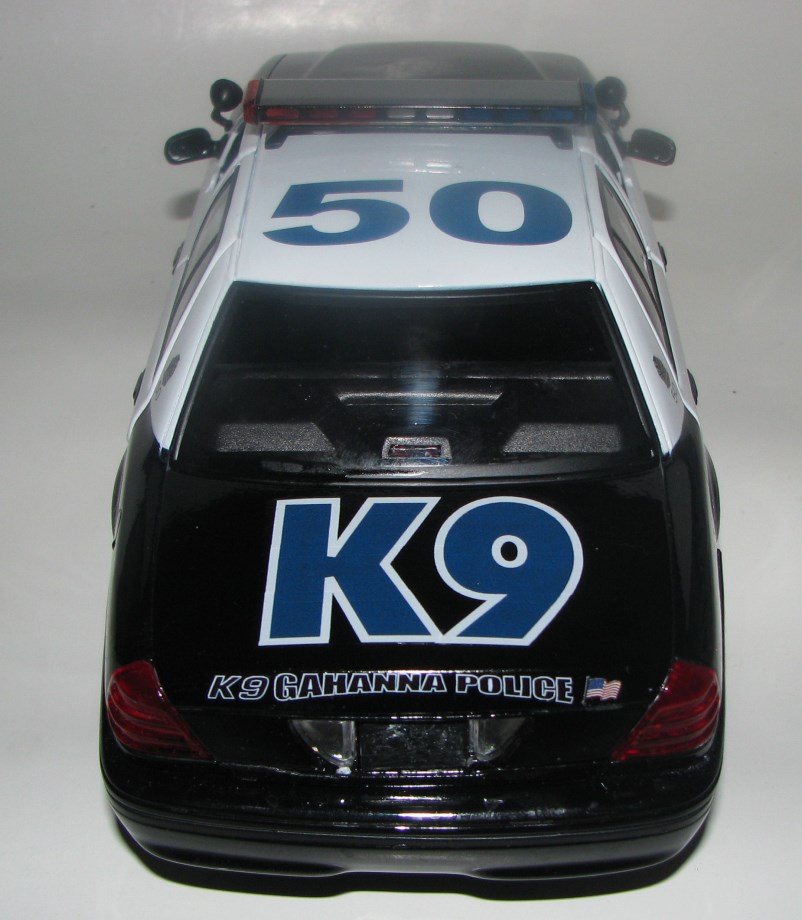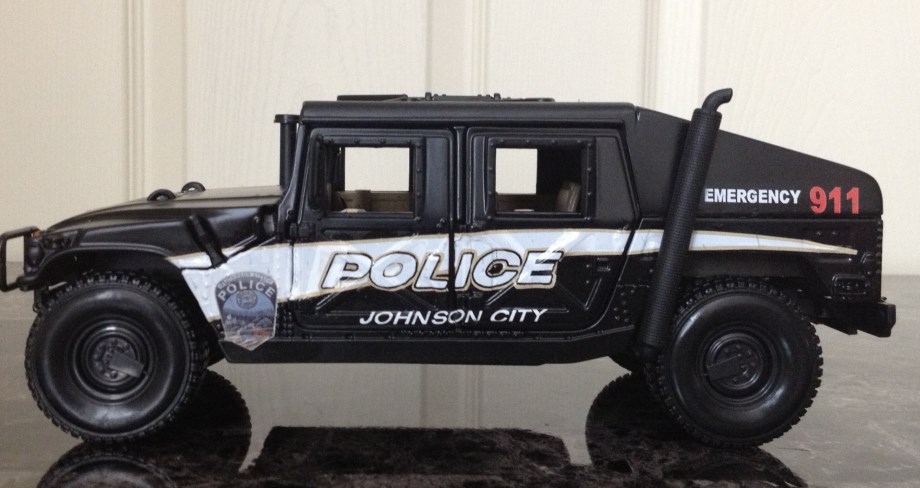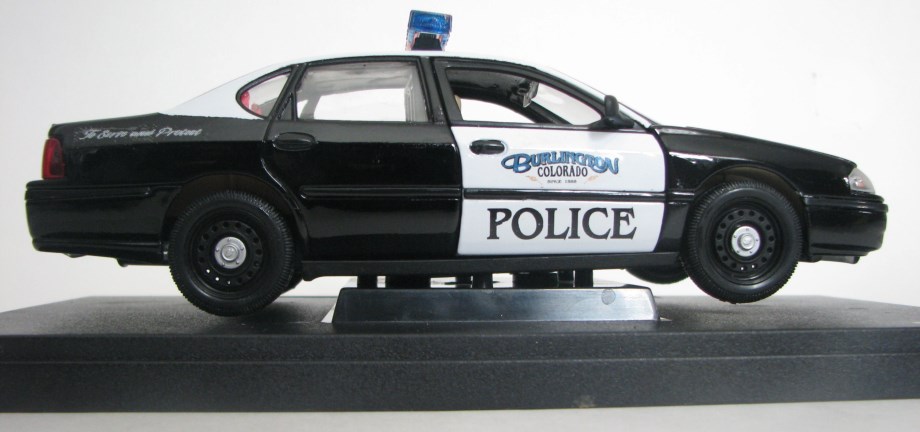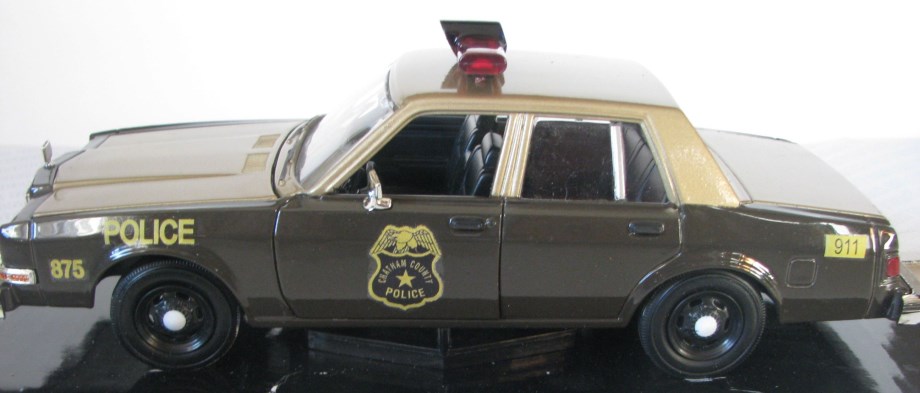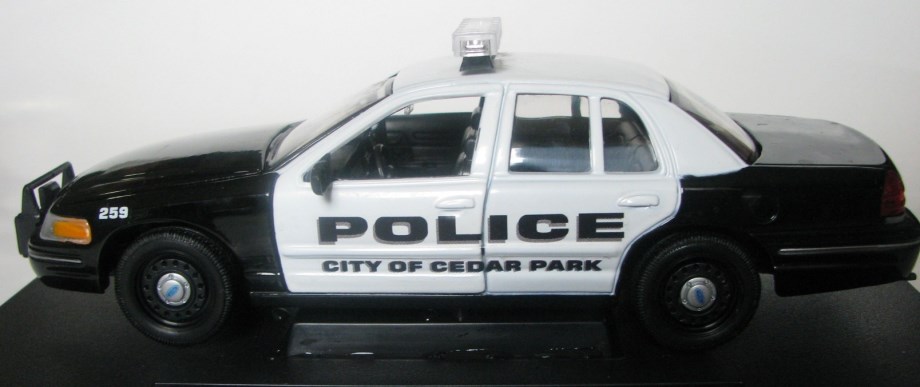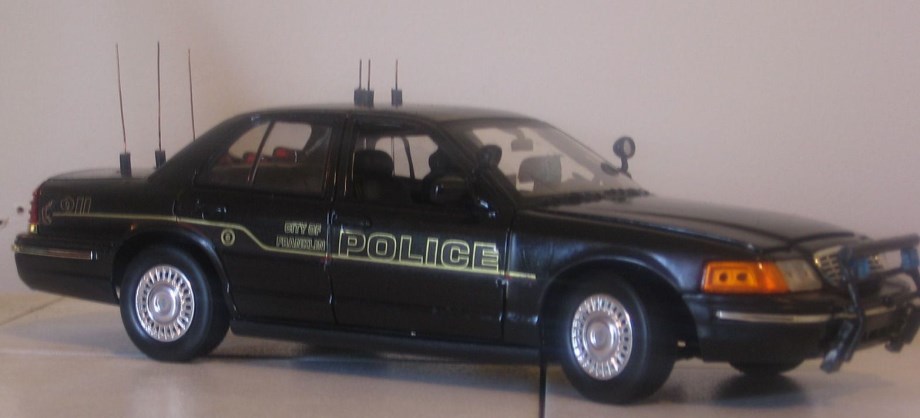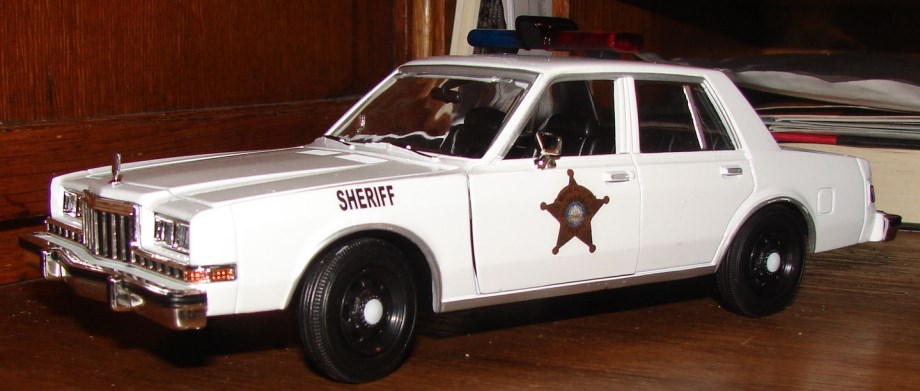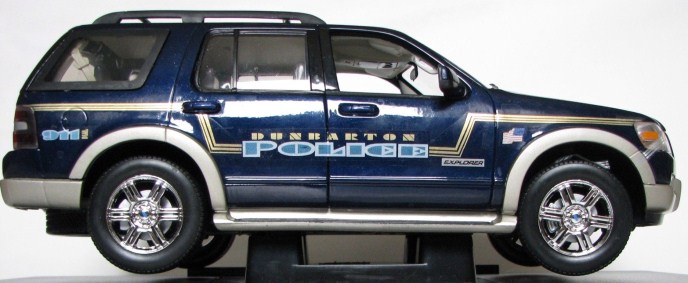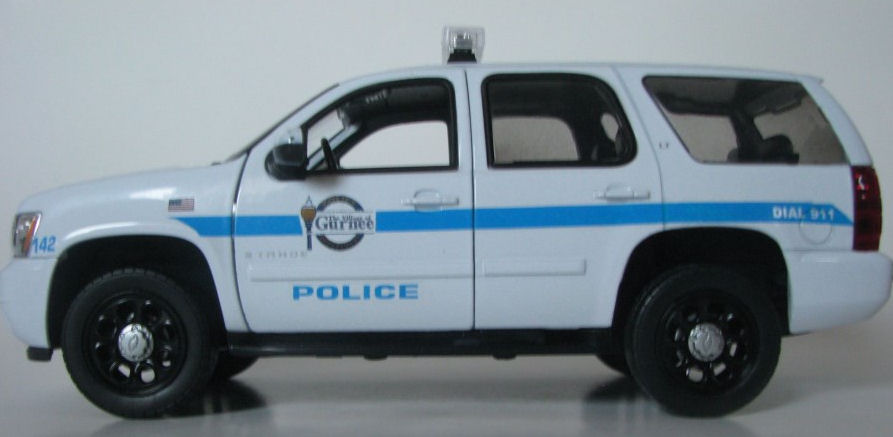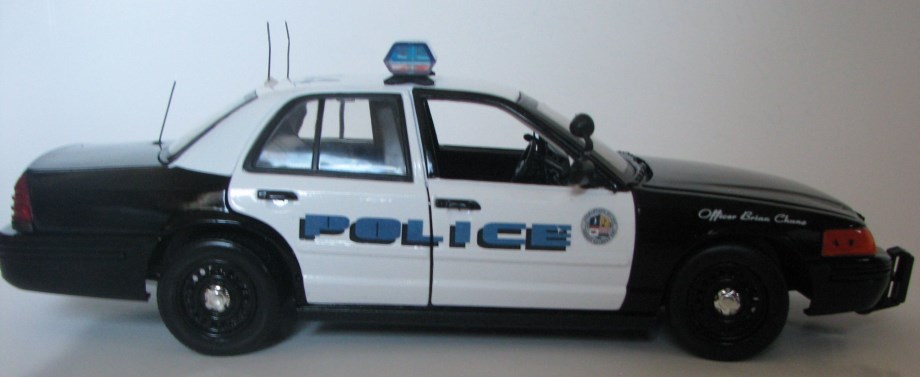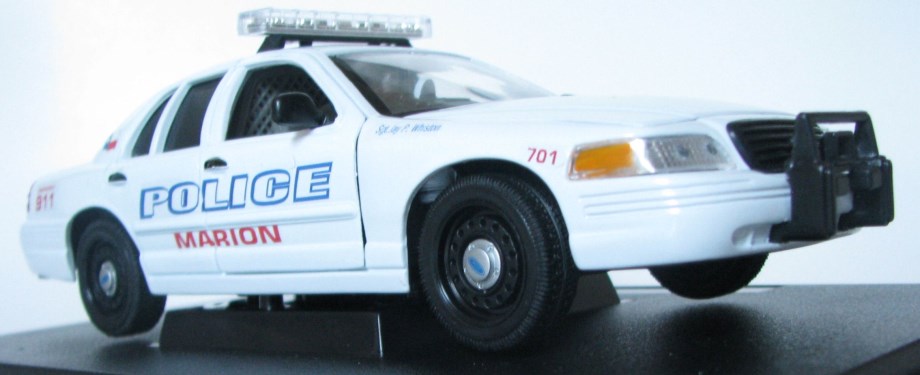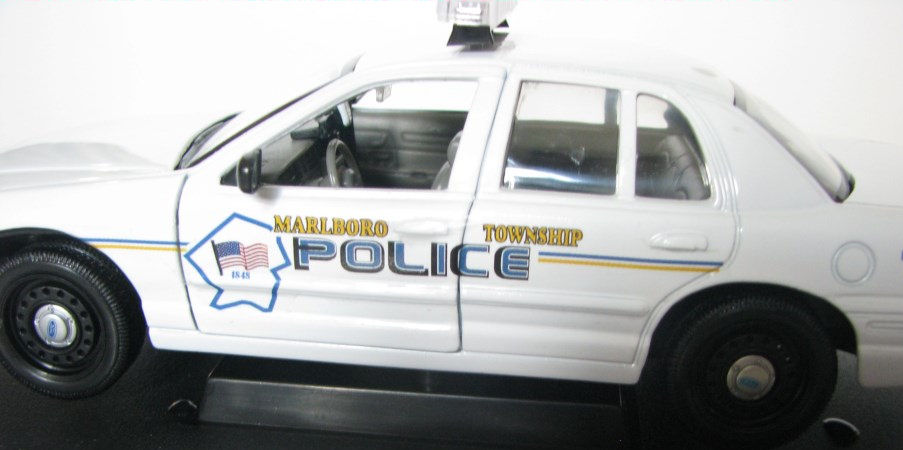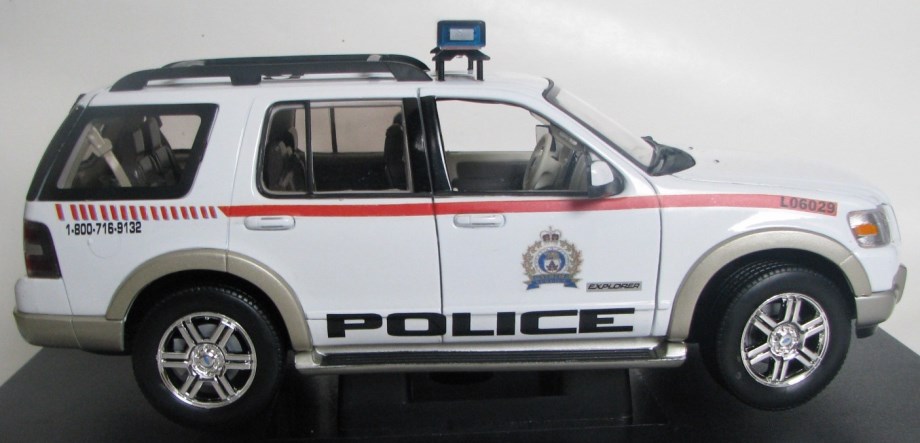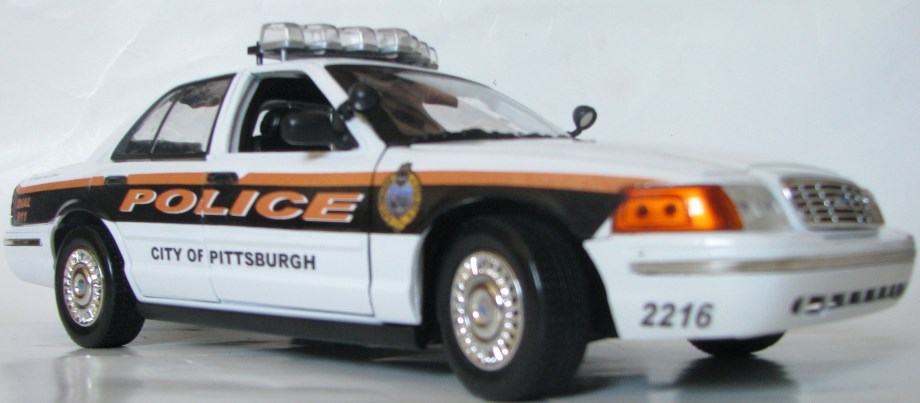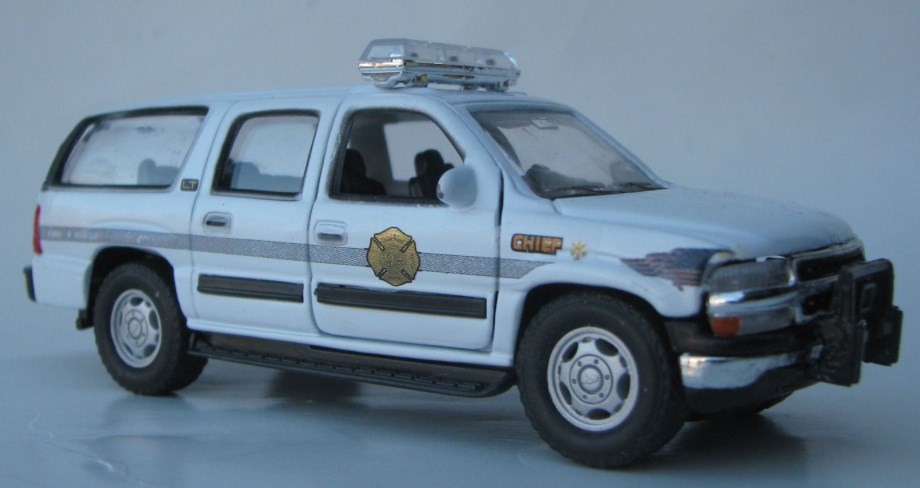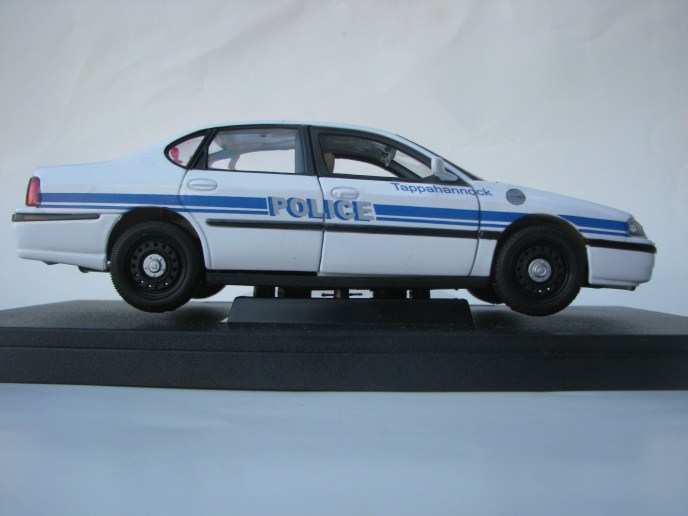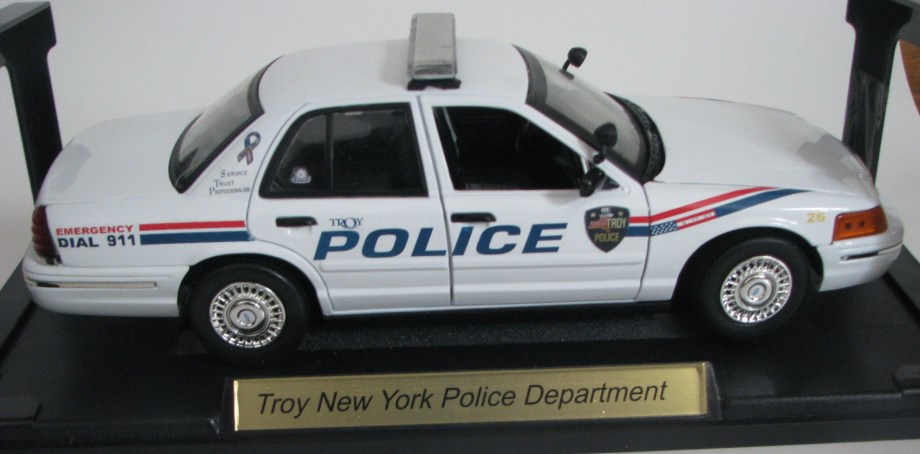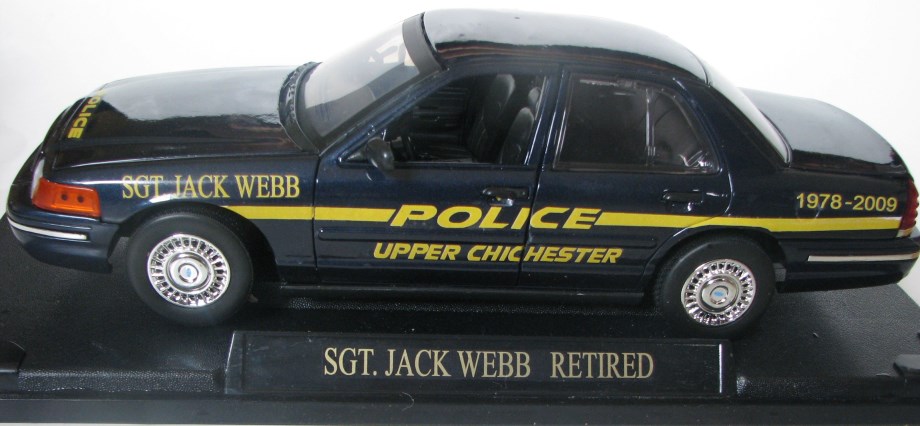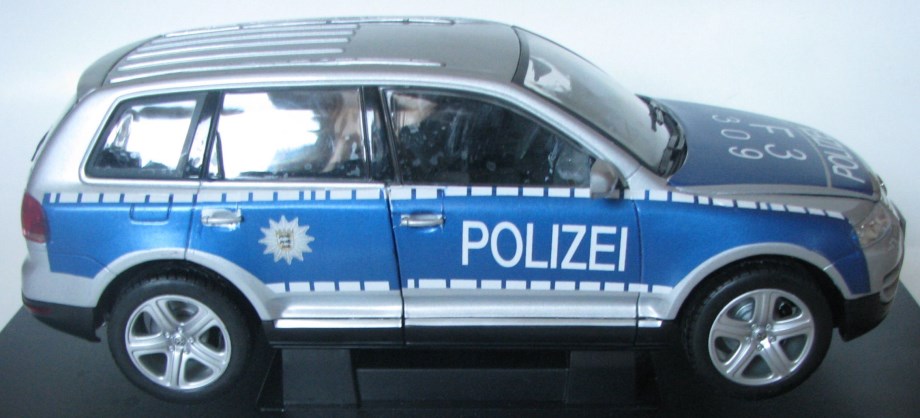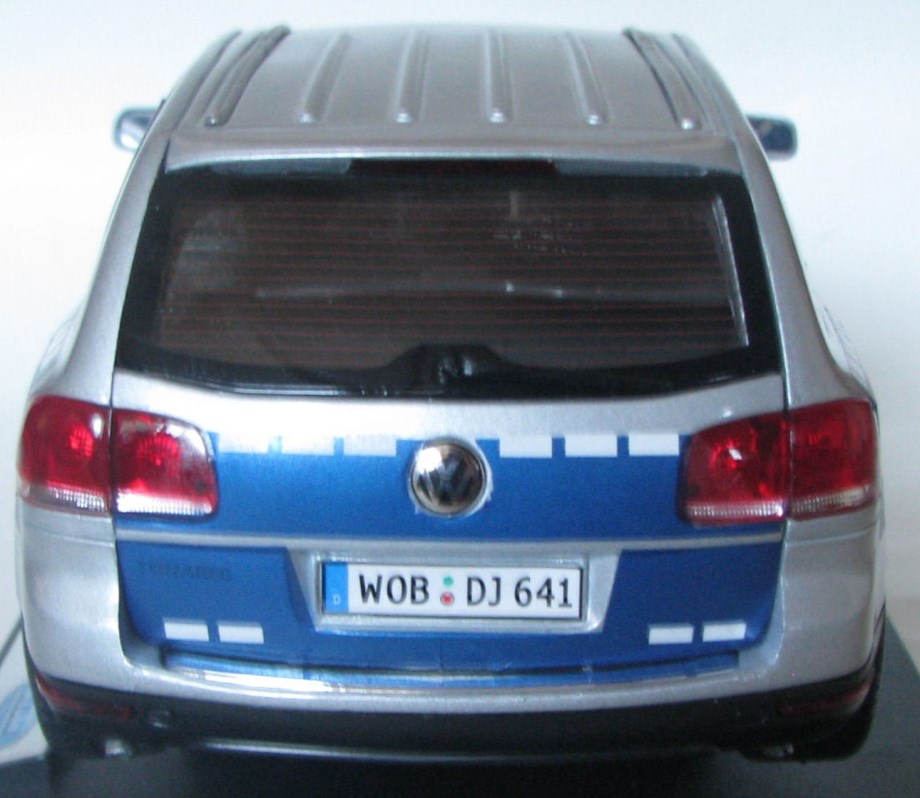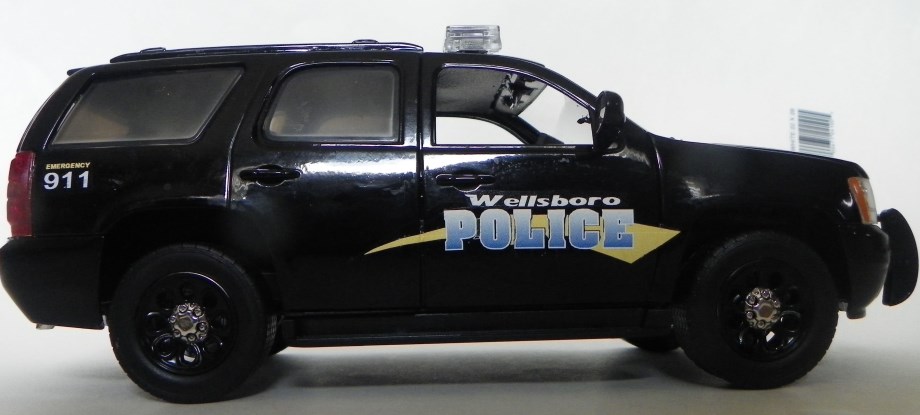 A picture is worth a 1000 words and there are a lot of them. Please have patience while they load.
The LED lights on these cars were installed by Trevor Triebe, Punta Gorda, Fl.